To sign up for my newsletter and news about special projects hit the link here
This has been a year of changes to so many industries with the rise of the pandemic and the world going into lockdown. The move to do business online gained momentum, catching us all by surprise and driving your local brick and mortar stores to open up websites, and make their products available to anyone locally or globally.
All of a sudden, the product shots that seemed like a luxury became a necessity, an essential service.
So with all of these changes from "in person" to "screen", you're probably wondering why I decided to send out a printed newsletter to all my subscribers.

Ask any photographer and they'll tell you there is something thrilling about holding a printed piece, a magazine, a mailer, seeing my images used in publications that help tell a story.  It's one of the most satisfying ways in which my work can be used.  It's truly one of the best feelings: the tactile sensation of receiving something in the mail, opening it up  and spending a few minutes with it.  It's an increasingly rare experience.
Some say it's hard or expensive and not effective, but that's precisely why I decided to do it. If it were easy or cheap, everyone would do it.
So while I had this idea rolling around in my head for awhile, two specific things influenced me to take this on:
While dabbling in Affinity Publisher, a more accessible publishing software, the likes of Adobe InDesign (but only $35), I came across Dave Conrey a graphic designer in California who has a series of great videos on using the software.
His design style and fun attitude reminded me of the zines I grew up with.  Dave is old school like me.  He loves print, but also loves blending this old school experience with new technology, having fun with new services and processes.  His videos made me realize that I needed to use this experience within, fast and loose.
Which then brings me to: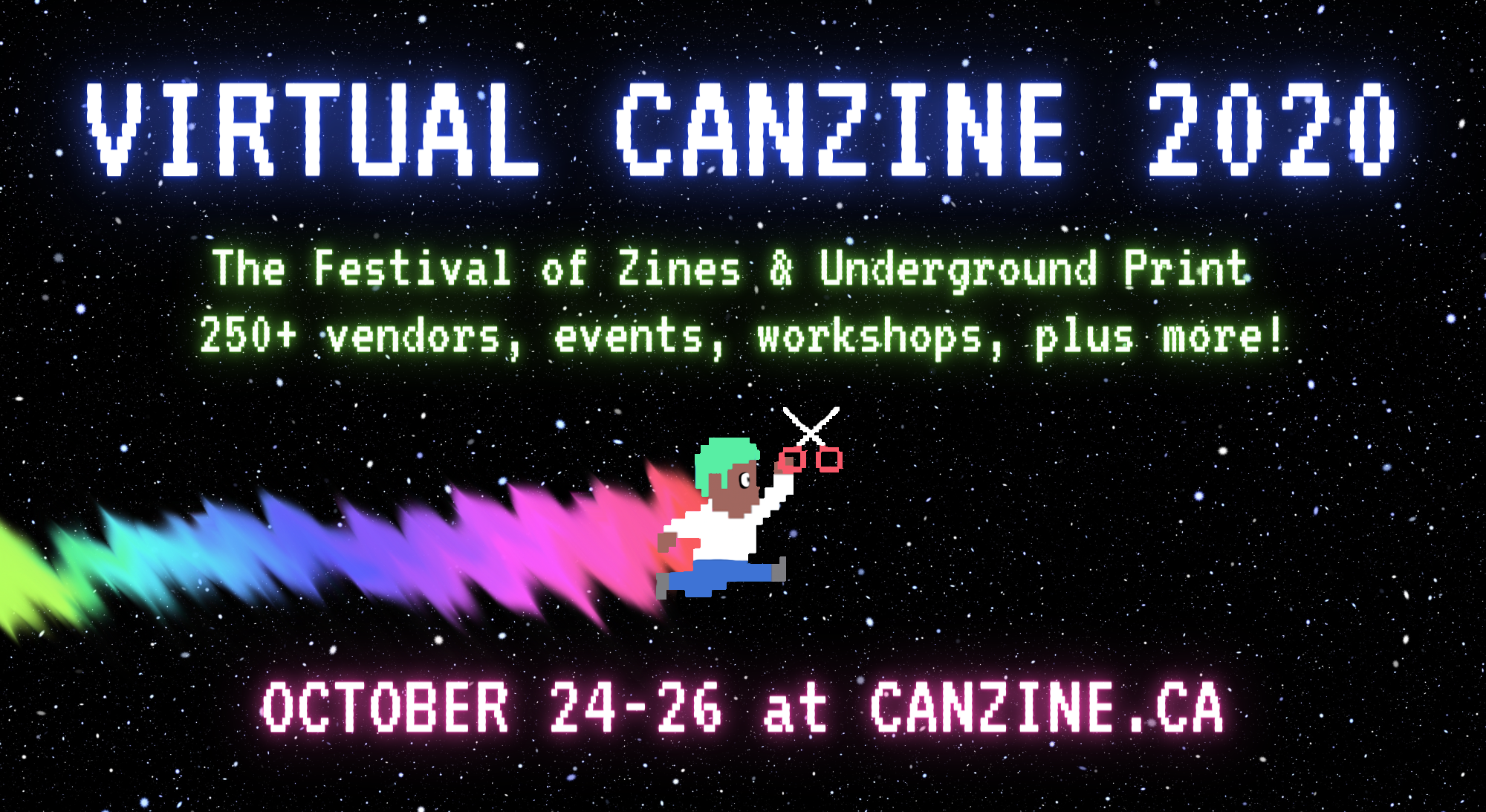 Broken Pencil is the site that celebrates zine culture in Canada. Each year it has a festival called Canzine in October, and this past year, it lived online.  In that I learned about how other creatives are using print to further their ideas in new and innovative ways, then I ordered a whole bunch of zines that were really cool.
I kind of viewed zines as an old punk thing but it's very much alive and in fact it feels like it's growing, alongside the self publishing industry, as a vital tool of self expression.
So inspired by that DIY ethos, I decided to make my newsletter a printed piece! The experience of making this first one has spurred so many other ideas, I look forward to creating more unique ideas and sharing them with my followers.
To sign up for my newsletter and news about special projects hit the link here